90 Days To Healthy Living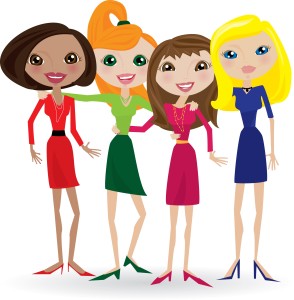 Grab your girlfriends and join together to get healthy and feel incredible inside and out!
START whenever you are ready! 
What is this program all about?
Are you and your friends constantly talking about how you can live a healthier lifestyle, lose weight and feel confident in your own skin? In a supportive group environment we will work together to learn how to incorporate healthy habits to fit your lifestyle. We will look at how all areas of your life are connected. Does stress at your job or in your relationship cause you to overeat? Does lack of sleep or low energy prevent you from exercising? What is holding you back from being your best self?
Most approaches to nutrition dwell on calories, carbs, fat and protein. Instead of creating lists of restrictions with good and bad foods, I provide basic nutrition principles that help create a life that is flexible, fun and free of deprivation. Its all about balance!
Group clients tend to be more successful because:
Built in accountability
Constant support
Daily motivation
Increase of confidence
Exchange of recipe ideas
Heathy snack swap
Inspiration and motivation for fitness
Judgement free environment where you can share your journey and personal experiences
As a client of my health-coaching program, you will…
Be empowered to accomplish YOUR personal health goals
Receive full support as you work to achieve and maintain your ideal weight
Understand & reduce your cravings
Learn ways to increase your energy levels
Feel great in your own skin
Learn the basic principles of nutrition
Improve your personal relationships and discover the confidence to create the life you want
Be able to successful navigate social situations
Learn ways to stay on track while eating out
Learn healthier food swaps
Focus on the WHOLE you, not just the foods you eat
Your program includes…
Two 45-minute group sessions per month (total of 6 sessions)
Private Facebook group for daily motivation
E-mail/text support and accountability between sessions
Recipes that are healthy & simple to prepare
Healthy Snack list
Support to help you make the dietary & lifestyle changes you want in your own journey
Simple but informative handouts that will increase your nutrition knowledge
Access to my monthly newsletter with the latest health tips & recipes
My personal commitment to your health & success
Bonus Gifts!
Do this for yourself, you deserve it! To join click the Paypal link below to get started!
For a limited time YOUR cost is only $90 per month!!

*Minimum of 4 individuals per group.
---